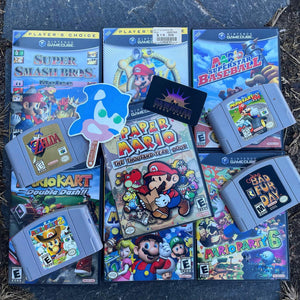 BUY | SELL | TRADE
Bring us your old games, anime, manga, and beyond for cash or store credit.
We are very fair with trade-in values!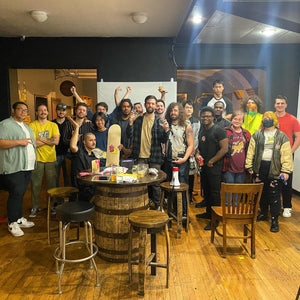 EVENTS
DawnStar SMASH is a weekly Smash Brothers Double Elimination Tournament Series for both Ultimate and Melee at The Answer Brewpub EVERY THURSDAY!
DawnStar Quest is our MTG, DND and Tabletop Night at rotating venues! This is Bi Weekly!
DawnStar Clash is our FGC Tournament series featuring Street Fighter, Tekken and Guilty Gear hosted at Draftcade! This is MONTHLY!
Join our DISCORD for more INFO!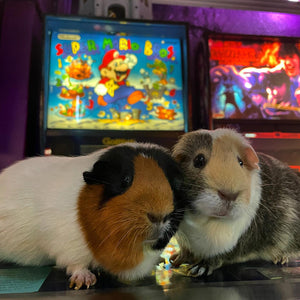 STARCADE
Experience DawnStar's STARCADE! Check out a growing selection of pinball, arcade, and rhythm games! All of our machines are set to free-play and you can experience them for as long as you like for only $10!
View our current list of games.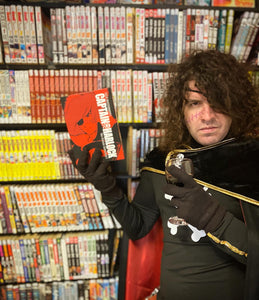 ANIME | MANGA
The Star has so much anime and manga to choose from! We are always on the hunt for volumes and series of all genres and media, from hardcover and paperback books to VHS, BluRay, and DVD - even Laserdisc!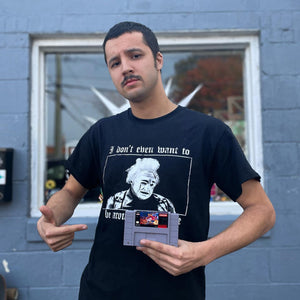 VIDEO GAMES
We specialize in retro games but carry new games as well! Come browse our selection of titles and consoles ranging from Atari and Commodore to Switch and PS5.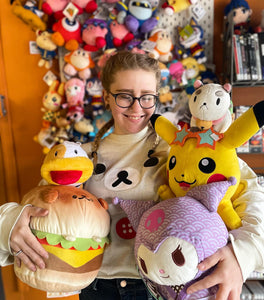 PLUSHIES
We have an endless selection of stuffed friends, figures, and art to bring home and comfort you through sunny days and stormy nights!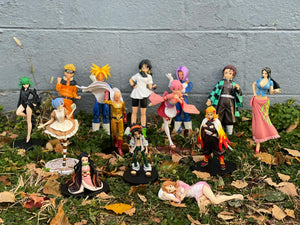 FIGURES / NOVELTY
We have a wide selection of new anime and video game figures that we order from Japan as well as vintages figures/toys!
Magic The Gathering, Pokemon Cards, Dungeons and Dragons and MORE!
The Star now provides you with a giant selection of MTG, Pokemon Cards (new and old), and Dungeons and Dragons modules! Stop by the Star and make it your number one stop for everything you geek out about!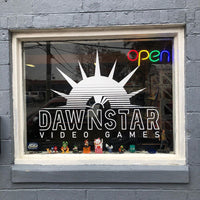 Visit Us
Open every day from 11:00 - 7:00!
1507 Altamont Ave. Richmond, Virginia
Exit 95N at Boulevard, turn right at Fat Dragon (Leigh St), turn right at X-Team Fitness (Altamont Ave). Find us on the right! Free street parking available all day.
Our Story
DawnStar began in 2018 when three friends came together with the idea of opening their own brick and mortar store after growing the brand of a popular arcade bar in Richmond, Virginia. Since opening in 2019, we have been humbled by the support of our community. Your passion makes the Star shine brighter every day!
Meet Andrew - JRPG/anime fan obsessed with everything Harlock/Devilman. His favorite Pokemon was Mr. Mime until he saw Pumpkaboo.
Meet Dakotah - Platforming professional and game trivia madman! Sonic is his #1 jam. Dragonite is his favorite Pokemon.
Meet Meaghan - puzzle game obsessive and Ace Attorney stan all day long. Her favorite Pokemon is Ditto.
Meet Fred - fighting game virtuoso and mead-drinking streamer! His favorite Pokemon is Totodile.
Meet Abe - he is an action and adventure game fan. Lover of all classic 90's sitcoms and classic horror movies! His favorite Pokemon is Charmander.
Meet Elliot - he loves Stardew Valley and One Piece. His Frog and Elf themed Magic the Gathering decks absolutely wreck! His favorite Pokemon is Scraggy.